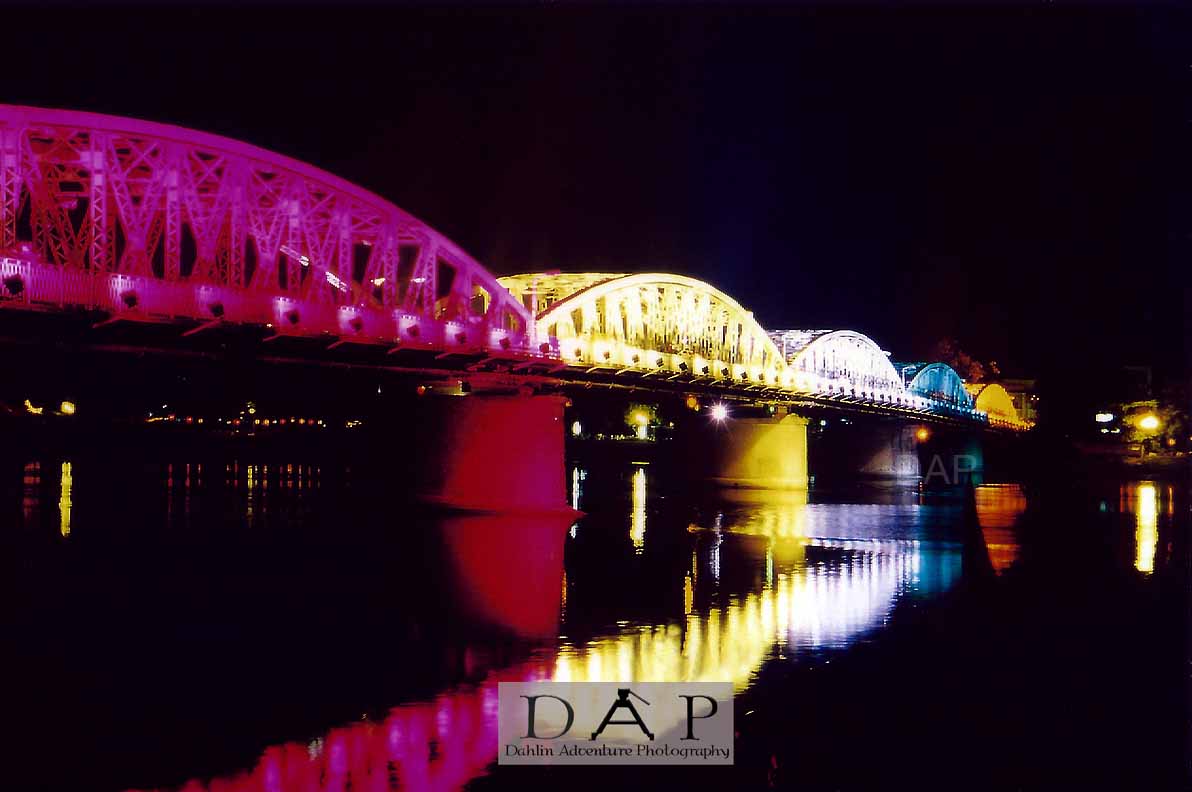 Note: This trip was made in 2001
Hué has about 250000 citizens and is known as the old imperial town.
Here 13 Emperors have reigned during 1802 to 1945. The largest places of interest in the area are the old Emperor tombs.
In November 1999 the whole town was below water when a huge flood hit some parts of Vietnam.
The city is split in two sections by the Parfyme River.
We really recommend a boattrip at the Parfyme River. The area surrounding Hué is beautiful with green hilly nature.
The excursion includes lunch and stops at different Emperor tombs and the Tien Mu agoda.
The first stop we did was at the Tien Mu-pagoda.
The 21 meter high octagonal tower has become an unofficial symbol for Hué. The tower is built in seven floors, where each floor is dedicated to Buddha.
Among the tourists you can also see the Vietnamese women in their natural dress "Ao Dai". 
Almost all Vietnamese women who work at offices, hotels and restaurants wear these clothes
If you don't want to walk up to the tombs from the boat you can always pay for a ride with a moped.Here Matilda is going with a moped to Tu Ducs tomb which like the most of them consists of pavilions, temples, ponds and the place with the grave.