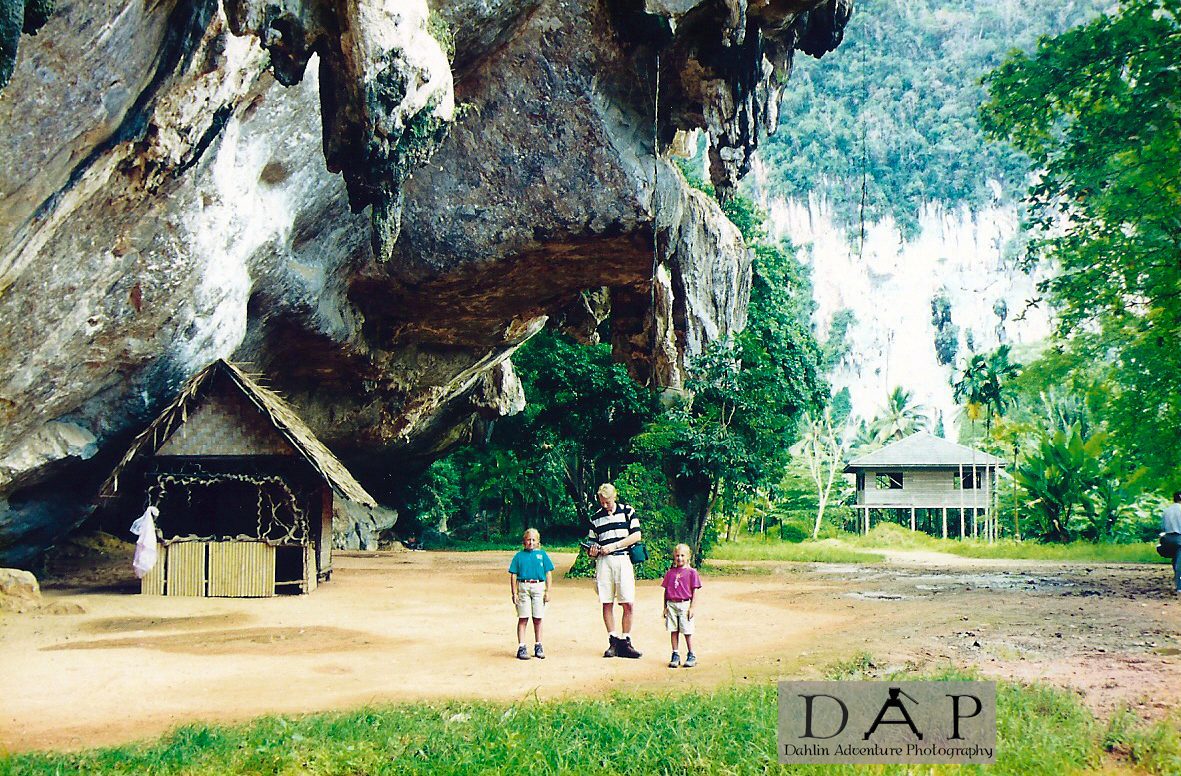 The national park Kao Sok is situated 100 km north west of the Island Phuket.
In this park you can ride elephants, go canoeing, go inner tubing in the river or spend the night in a tree house !
There are also some trails and camping possibilities. We were also shown how rubber is made.
Kao Sok is a large national park with a lot of jungle and a marvelous atmosphere and nature.
Here are large mountains of limestone and you may even be lucky and spy tigers up in the hills.
After Kao Sok we took a longtail boat to the James Bond Island. It was much smaller than you would think.
After a fantastic time in Thailand, we were heading down to Malaysia (below waiting for a bus).