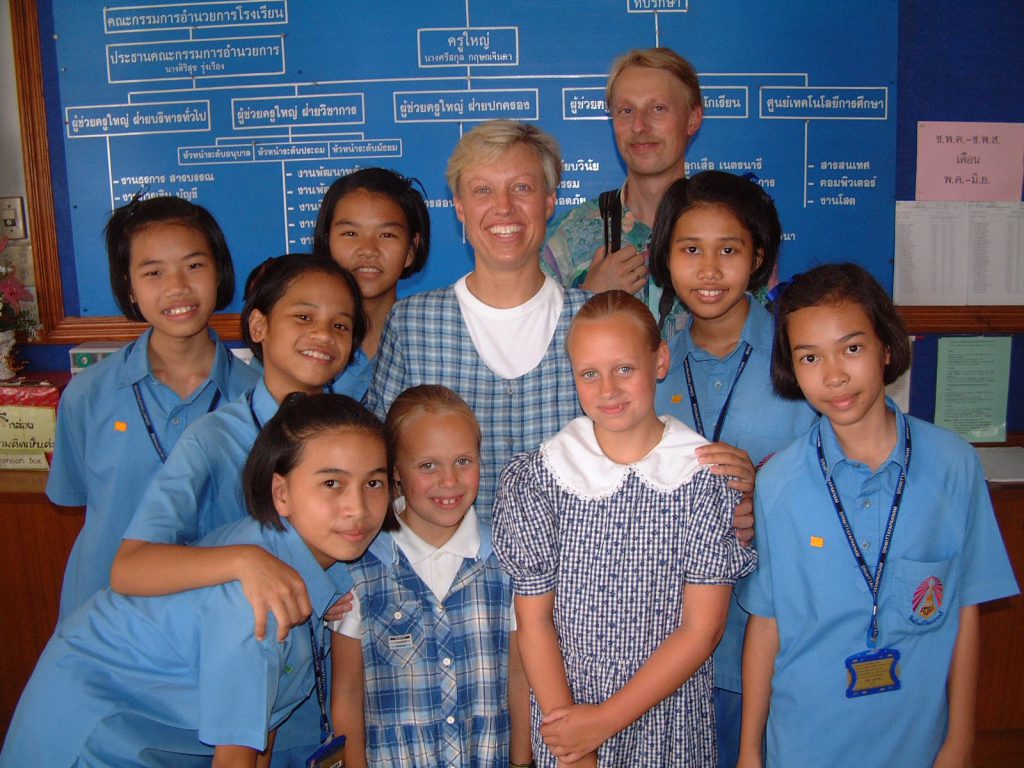 During our big Asia trip in 2001 we completed three different school visits.
These were our objectives to visiting schools in Malaysia/Borneo, Thailand and Singapore:
To visit students and teachers in their everyday life situation at schools in Malaysia/Borneo, Thailand and Singapore and set up a network for long-term and improved contacts.
The connections are made especially with children and school personnel in elementary schools in the above mentioned countries. Our hope is that the visit will be followed by corresponding visits from the current schools in our own public school in Vadstena.
We will put forward a picture presentation and film material. The pictures will from a student perspective show similarities but also differences in actual school- and social situations.
We wanted to see and find out how Scandinavian and Swedish children manage to participate in an international school. For example: language, cultural clash, friends, traditions, food, relations to teachers, climate, homework and other demands that will be made upon them.
The schools that we visited during June-July 2001 were the following: