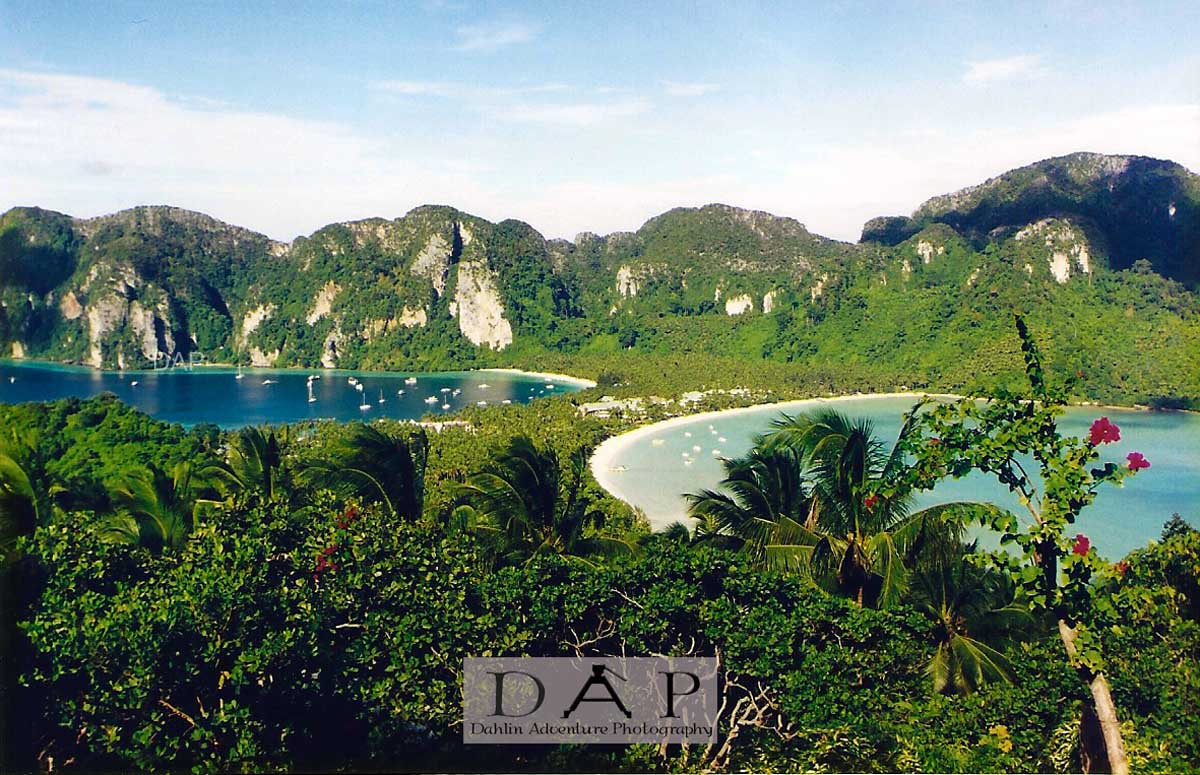 Note: This trip was done from 1999 and 2001, three years before the horrible Tsunami hit the island.
Two hours by boat from Phuket is the Island Phi Phi.
Phi Phi Island is split into two Islands, Phi Phi Don (where you can live) and Phi Phi Lee (now famous from the movie "The Beach").
Here you can live in bungalows directly on the beach. There are coral reefs very near and it feels like swimming in a giant aquarium with colorful fish below.